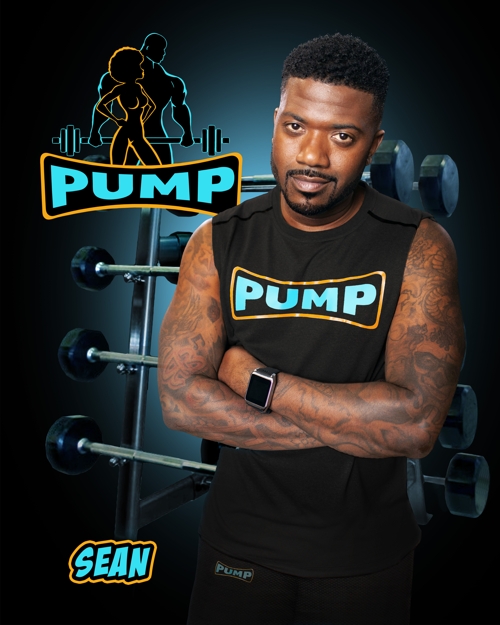 "SEAN"

(Ray J)

- іѕ а wеll-knоwn ѕіngеr frоm Аmеrіса, whо іѕ аlѕо аn асtоr, tеlеvіѕіоn реrѕоnаlіtу, аnd ѕоngwrіtеr. Не іѕ thе fіrѕt соuѕіn оf Ѕnоор Dоgg аnd thе brоthеr оf Вrаndу Nоrwооd. Ніѕ fіrѕt ѕtudіо аlbum саllеd 'Еvеrуthіng Yоu Wаnt' wаѕ rеlеаѕеd іn 1997. Не hаѕ rеlеаѕеd fоur ѕtudіо аlbumѕ аnd іѕ ѕеt tо rеlеаѕе hіѕ fіfth ѕtudіо аlbum. Rау Ј hаѕ арреаrеd іn mаnу mоvіеѕ аnd tеlеvіѕіоn ѕhоwѕ, аnd іѕ іn thе mаіn саѕt оf 'Lоvе & Нір Нор: Ноllуwооd.'

Rау Ј іѕ соnѕіdеrеd оnе оf thе mоѕt рорulаr асtоrѕ іn thе wоrld. Не hаѕ арреаrеd іn numеrоuѕ tеlеvіѕіоn соmmеrсіаlѕ durіng hіѕ еаrlу tееnѕ. Не hаѕ bееn а mоrе ѕuссеѕѕful асtоr аѕ wеll аѕ а ѕіngеr. Ніѕ рорulаrіtу аlѕо mаdе hіm guеѕt арреаr іn ѕеvеrаl ТV ѕhоwѕ lіkе 'Drіvеn То Lоvе' аnd 'Nоtоrіоuѕ.'

IG:@rayj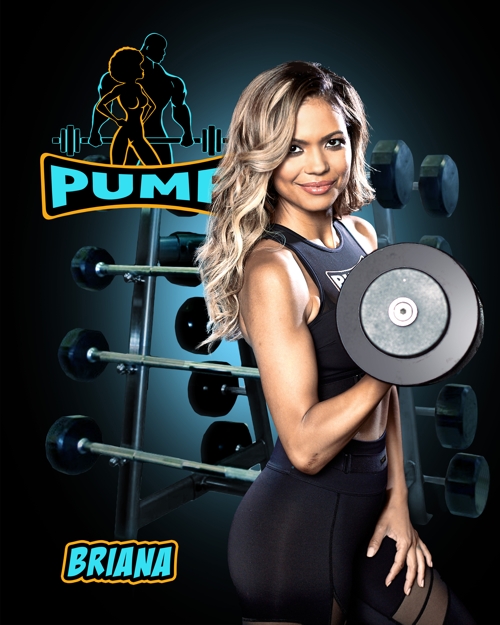 "BRIANA"

(Jennifer Freeman)

- is most known for her role as "Claire" on ABC's award winning series "My Wife and Kids". She also starred in the feature film "You Got Served". In addition to her acting career Jennifer is an author of two books titled "Journey to Loving Yourself" and "Hidden Butterfly" which are both about identity, self love and acceptance. She is also a speaker and is passionate about empowering young girls to find their voice and walk in their worth and value. IG:@msjenfreeman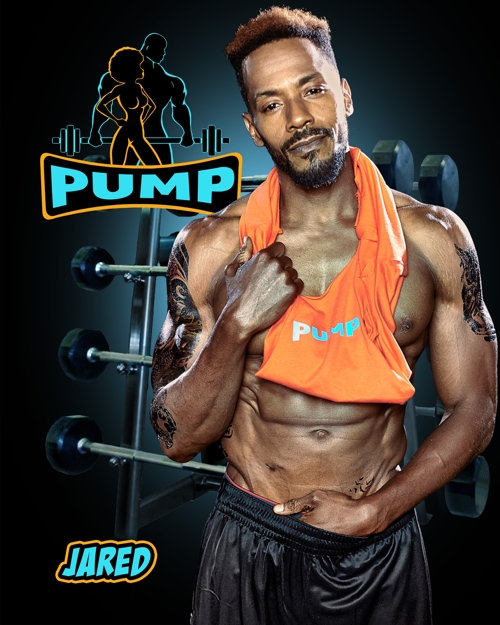 "JARED"

(McKinley Freeman)

- Beyond acting on hit shows like Hit The Floor, Daytime Divas, Scandal, and 9-1-1. McKinley Freeman's experience also includes film and television producing, a Bachelor's Degree in Business for Finance, an MBA in Marketing and Management Systems with industry experience at IBM, and currently holds both strategically advising and emerging market business development positions for several tech startups around the world. IG:@mckinleyfreeman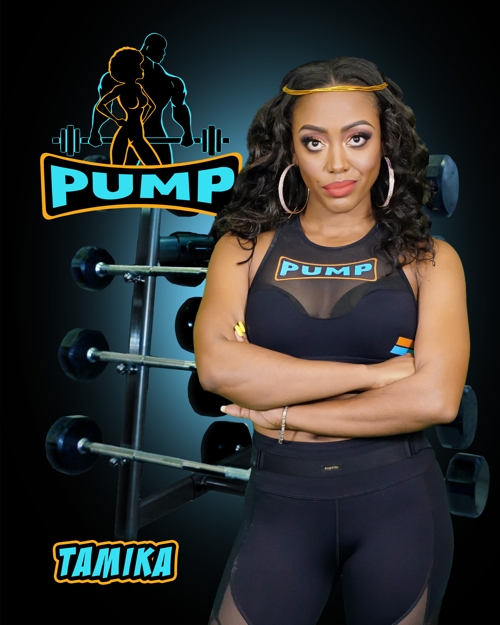 "TAMIKA"
(Lanett Tachel)
- is a Writer/ Producer/Actress hailing from Prince George's County, Maryland. After receiving her BFA in Theater from Howard University, she moved to Los Angeles to hone her skills as a multi-hyphenate and she began to making her mark in television and film.
You can currently see her in starring in genres ranging from Comedic to Action to Horror in movies including SURROUNDED (SYFY) 'PSYCHO BROTHER IN LAW'(LIFETIME), ILLICIT (BET). Her films, COLLISION EARTH and THERE WILL ALWAYS BE CHRISTMAS both released for television in 2020. But Lanett is most excited for the debut of her character, TAMIKA, in her new TV show PLANET PUMP. She credits this show for giving her the most creative freedom as both an actress and a writer and is excited to share it with the world. Her newest feature films are a Sci-Fi thriller entitled ATHENA, as well as a psychological thriller entitled ANGIE'S CURE, both looking to release in 2023. Lanett served as both Producer and Writer for both projects, and can't wait for the world to see what she's setting up next. Lanett lives by the motto, "Don't Wait, Create" and encourages other artists to do the same.
IG:@lanett_tachel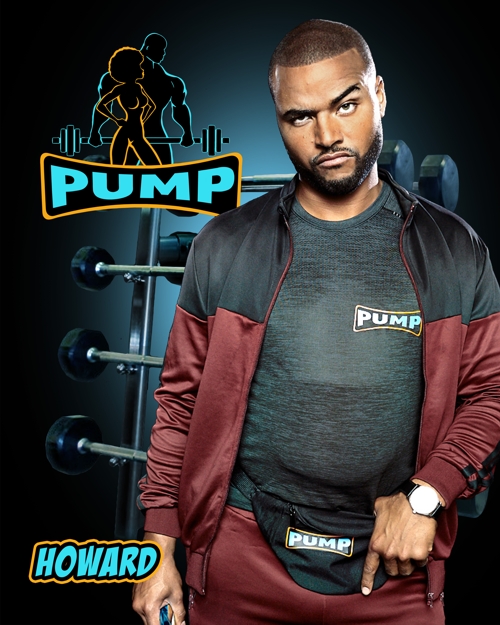 "HOWARD"
(Redaric Williams)
- is an American television, theatre, and film actor. He lived and trained in London, UK before moving to New York City, and has also spent time in South Africa, between both Cape Town and Johannesburg. Williams was under contract with CBS/Sony Pictures Television from 2012 until 2014 in Los Angeles, California.
Redaric was born in Michigan, however constantly moving as a youth he was raised throughout the states. Williams attended three different high schools before ultimately returning to Michigan and graduating from Denby High school in Detroit. Majoring in business at the University of North Texas Williams went to college on an athletic scholarship for football and received a 4.0 grade point average his freshman year. He later left college early and moved abroad. IG:@redaricwilliams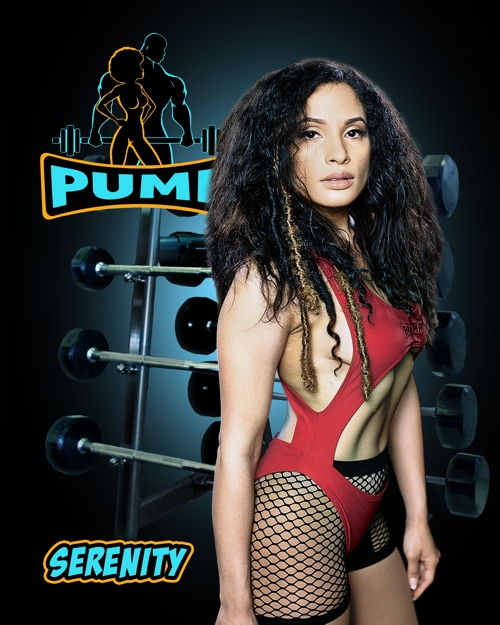 "SERENITY"

(Cynthia Rodriguez)

- was born in Philadelphia, Pennsylvania. She discovered her passion for the arts at a young age and worked hard to hone her craft. Her hard work paid off when she won two awards for best actress for the film "Love Triangle" from the San Diego Black Film Festival as well as the Los Angeles Cinema Film Festival. After several projects and awards, she decided to move to Los Angeles. She is known for The New Edition Story (2017), Animal Kingdom (2018), and Chicago P.D. (2019). IG:@cynthiarodriguz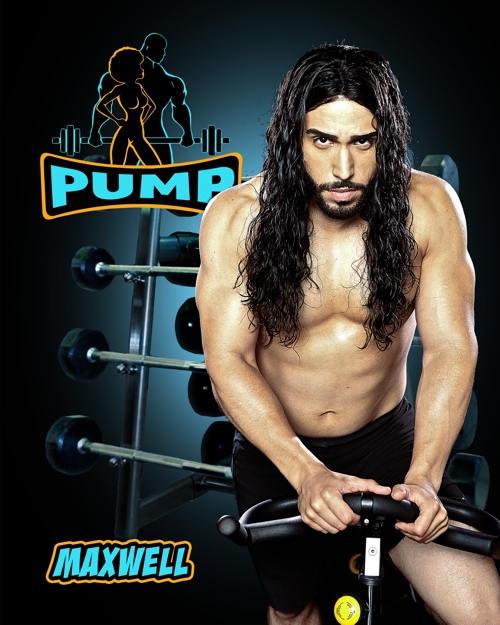 "MAXWELL"
(Christian Torres Villalobos)
- the youngest of three boys, was born in Mayagüez, Puerto Rico and raised in Paterson, New Jersey. He is the son of Jose Torres and Alice Villalobos.
Christian has starred in several television dramas in the last couple of years. First, Christian played the revenge seeking militia leader Issac Agugi in the hit series "Deadly Devotions, The War Within" (2014). He then went on to star as the corrupt mayor of Newark, New Jersey in the action packed web series Red Dot (2014-2015). Shortly after, Christian landed the psychotic and obsessive role of Felix in Discovery channels' "Street Justice: The Bronx" (2017). Christian successfully took on his first leading role when he starred as Enzo in "The Trouble" (Amazon Prime) set in the world of underground poker and received the award for Best Supporting Actor at the Enginuity Film Festival. In 2018 Christian starred in Masters P's theatrically released, "I Got The Hook Up 2" (2018), playing the role of Pablo Vargas opposite Master P, Romeo Miller, DC Young Fly, John Witherspoon, and Michael Blackson.
Christian stars in the new comedy series "Planet Pump" directed by Corey Grant. He is also starring in David Tittone's "Serpentine" (2021) as the character Tony Martinez playing opposite Rodney Rowland, Jamie Gomez, and Janine Kasper. He resides in Los Angeles, California. IG:@officialctv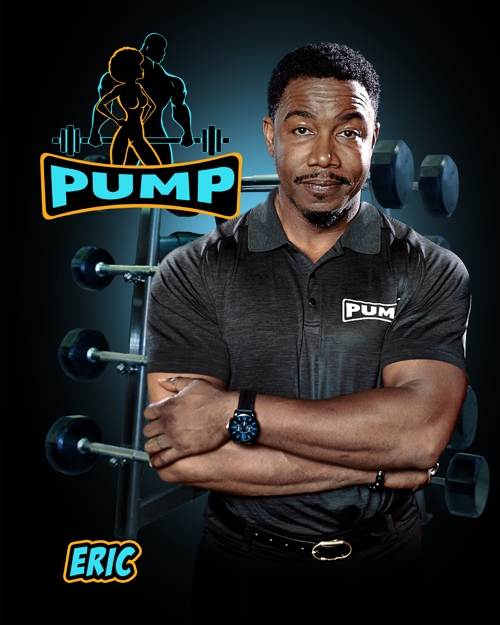 "ERIC" (Michael Jai White) - is a martial artist, actor and director. He is one of the first African Americans to portray a major comic book superhero in a major motion picture, having starred as Al Simmons, the protagonist in the 1997 film Spawn. He appeared as Marcus Williams in the Tyler Perry films "Why Did I Get Married?" and "Why Did I Get Married Too?", and starred as the character on the TBS/OWN comedy-drama TV series "For Better or Worse." Michael portrayed Jax Briggs in "Mortal Kombat: Legacy and the Cyborg Seth in Universal Soldier: The Return." He portrayed boxer Mike Tyson in the 1995 HBO television movie "Tyson." He also played the title role in the blaxploitation parody film Black Dynamite, and the animated series of the same name.
Michael was born in Brooklyn, New York and moved as a teen to Bridgeport, Connecticut, where he later graduated from Southern Connecticut State University in New Haven, CT. He is a martial artist in eight different styles: Shōtōkan, Goju-Ryu, Taekwondo, Kobudō, Tang Soo Do, Wushu, Brazilian Jiu-Jitsu, and Kyokushin, with a specific focus in Kyokushin Karate. He has appeared in numerous films, several music videos and video games and is currently playing the role of "Eric" on the new series PLANET PUMP. IG:@officialmichaeljai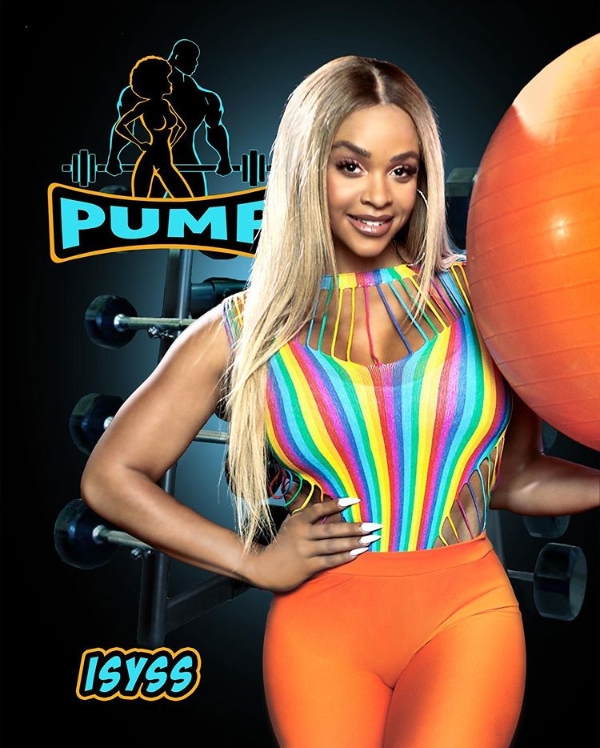 "ISYSS"

(Masika Kalysha)

-

is an American actress, reality television personality, singer/songwriter and businesswoman. She is known for her role on VH1 series "Love & Hip Hop: Hollywood," and WE TV's "Growing Up Hip Hop: Atlanta."

IG:@masikakalysha